Welcome to

Recordkeeper Systems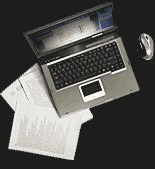 Database development and web integration specialists for Mac and Windows
With Recordkeeper Systems, you work closely with Mr. Beck, one of the top Filemaker Developers, to consolidate and organize all of your business data, and to streamline your business' operation. His 15 years of experience and his personal attention to detail make the difference. Call Recordkeeper Systems today to configure the best workflow for your company, save time and money, and to improve your bottom line.
RecordKeeper Systems is one of the top Filemaker Developers in database and web development. We bridge the gaps between data and company work flow. Call us to speak about Filemaker, MySql, integrated solutions and Web development for your company or school.
---
Solutions
Recordkeeper for Business
Coyote Recordkeeper is a fully-featured CRM (Customer relations manager) which you can use right out-of-the box. Coyote is cross-platform; it can be used on Mac or Windows systems. There is no need for multiple software titles, or for reporting and tracking other data in Excel--or any other software. Coyote is fully integrated with Quickbooks. Coyote can offer one-stop storage and linking of all your data needs. Coyote seamlessly integrates your data online including inventory, customer accounts, reporting, eCommerce shopping cart, and much more.
Recordkeeper for Education
School Recordkeeper is our standard offering for Higher Ed, colleges, Trade and Specialty schools. School Recordkeeper is cross-platform; it can be used on Mac or Windows systems. School Recordkeeper features standard course scheduling procedures, transcripts, students, enrollment, tuition and billing, and contact data storage. Manage all your schools' contacts and their relationship to your students. You can log employment, Internships and work experience in relation to each of your contacts.
Apprenticeship Tracker
Apprenticeship Tracker contains all of the powerful features of our School Recordkeeper product plus many additional features customized for the contstruction trades. You can keep track of all the information related to your students/apprentices as well as alumni information and realted faculty and staff information. The program is customized to keep track of citations, rerates, applications, transcripts, and required coursework for certification. We can easily integrate Apprenticeship Tracker with your website so that your students can register, add, or cancel classes online. We can integrate your time/billing system—or you can use our financial modules—with Apprenticeship Tracker and your website.
Recordkeeper Database and Web Integration Solutions
Solutions we have crafted for integrating our software—and your databases—online; including eCommerce, shopping-cart, inventory integration, web-based enrollment and transcripts and more.
Free Solutions to Help You Get Started
We also have a number of free database solutions for your use including a password and registration tracker, a powerful yet simple converter which converts emails into useable databases, and a Fixed Field converter.
Services
Clients
Products